Una Excurisón a los Indios Ranqueles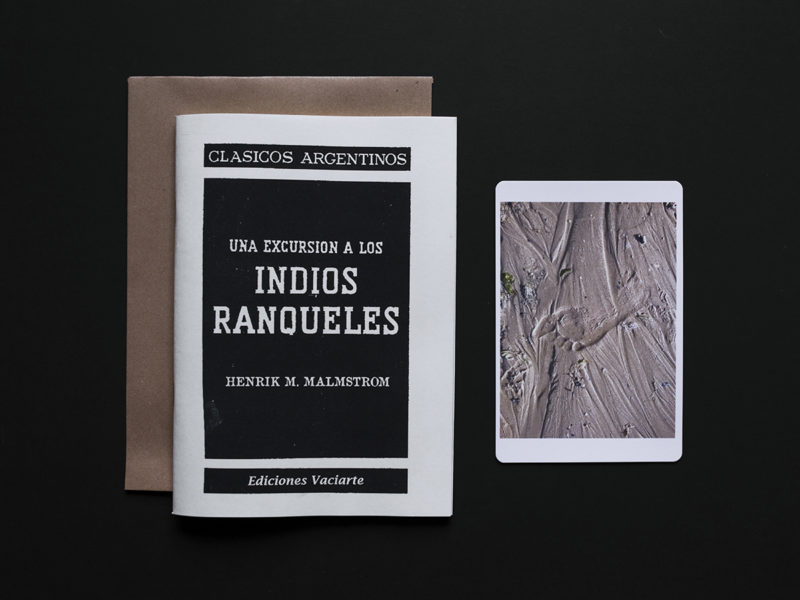 Booklet including archival pigment print, in envelope
Design: Henrik Malmström
Publisher: Vaciarte, Buenos Aires
Edition: 25 signed and numbered
Printing: Cooperativa El Zócalo, Buenos Aires
Binding: Saddle-stitched
Pagination: 52 pages (14.8 x 21 cm)
Print: Archival pigment print, without title. 2015 (10 x 15 cm). Signed and numbered on verso
Printer: Henrik Malmström, Buenos Aires
Illustrations: 34 color images
Photographed: 2014-17
Published: May 2017
Order Sold Out
–
Synopsis
A personal interpretation of the Argentinian classic, A Visit to the Ranquel Indians,
from Lucio V. Mansilla.
–
The Portable Document Format of this publication can be downloaded, printed, and shared with others as long as the authorship is credited and there is a link back to the website of the author. This publication cannot be altered in any way or used for commercial purposes nor be displayed or exhibited without the consent of the artist.
CC (BY-NC-ND) / Henrik Malmström
–