Nada Hubo Ahí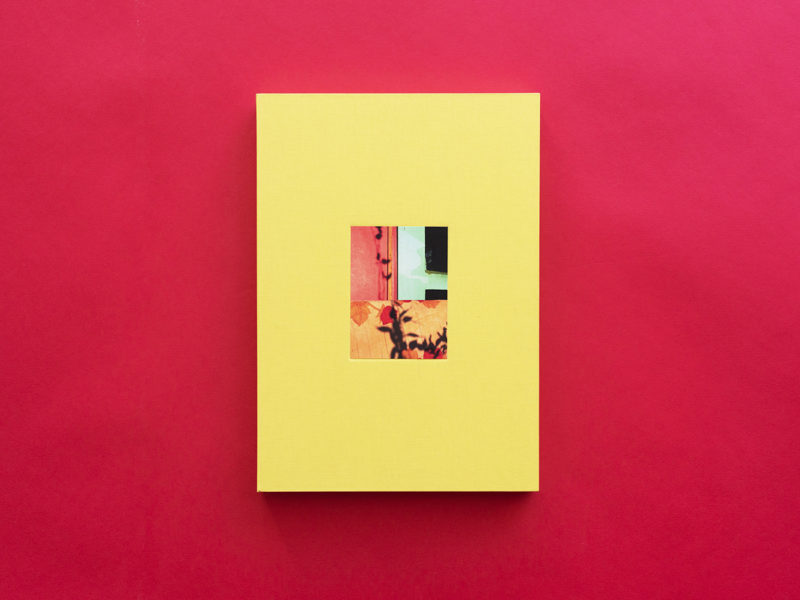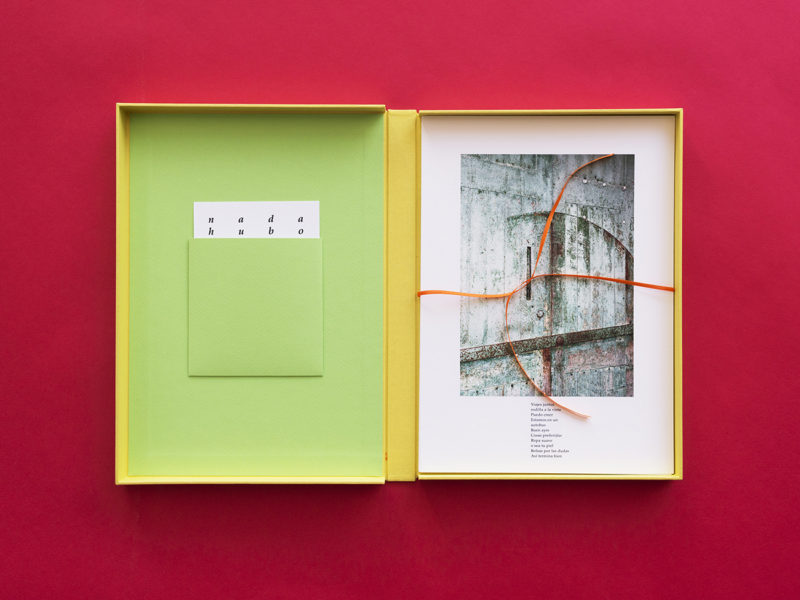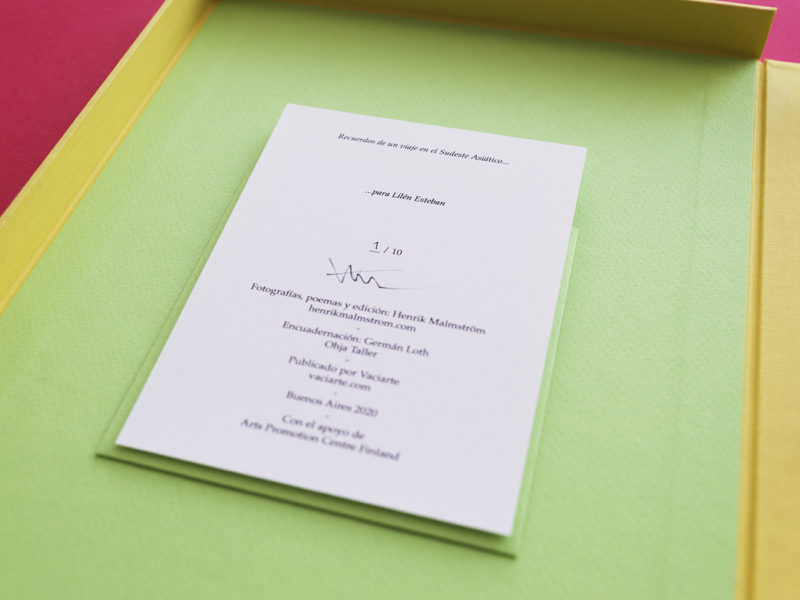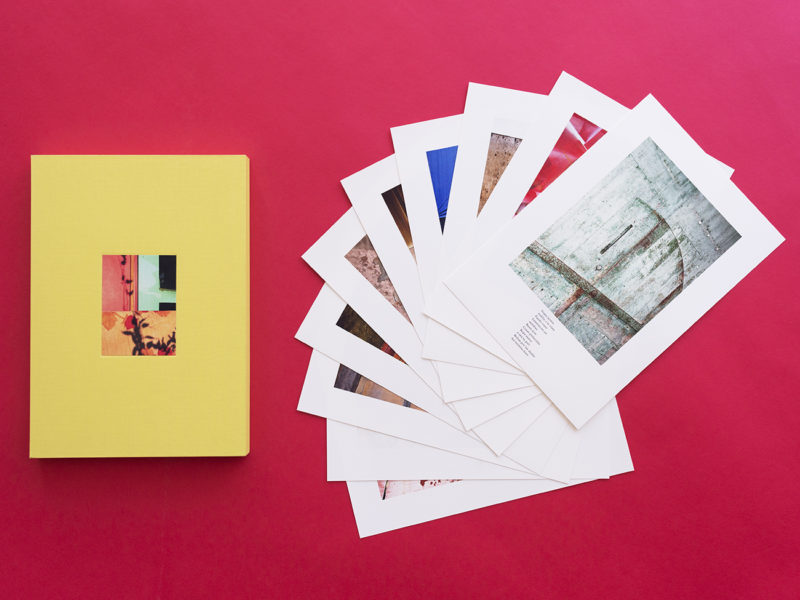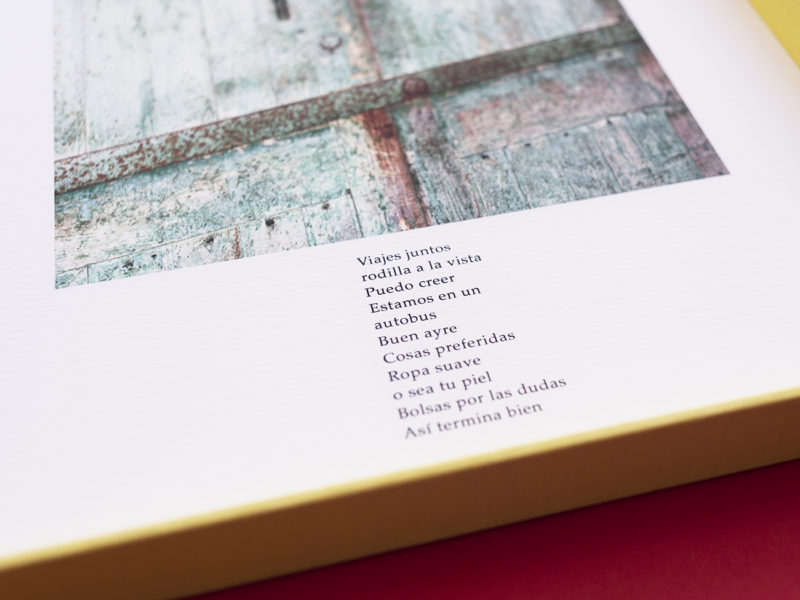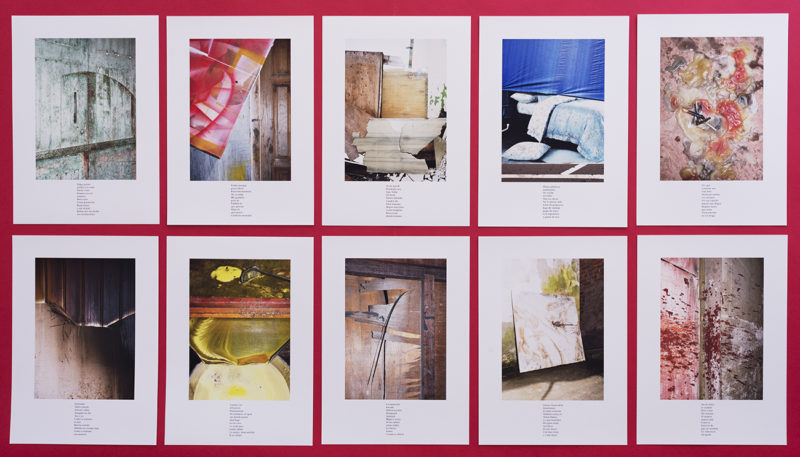 Clamshell portfolio box
Design: Germán Loth and Henrik Malmström
Poems: Henrik Malmström, untitled poems
Publisher: Vaciarte, Buenos Aires
Edition: 10 signed and numbered
Binder: Germán Loth, Ohja Taller
Box: Yellow cloth over board, with inkjet print mounted on cover (22 x 31 x 2 cm)
Prints: 10 archival pigment prints, without titles. 2020
Image: 14.5 x 20 cm. Sheet: 21 x 30 cm. All signed and numbered in pencil on verso
Printer: Henrik Malmström, Buenos Aires
Photographed: February – October 2019
Published: September 2020
Order Sold Out
–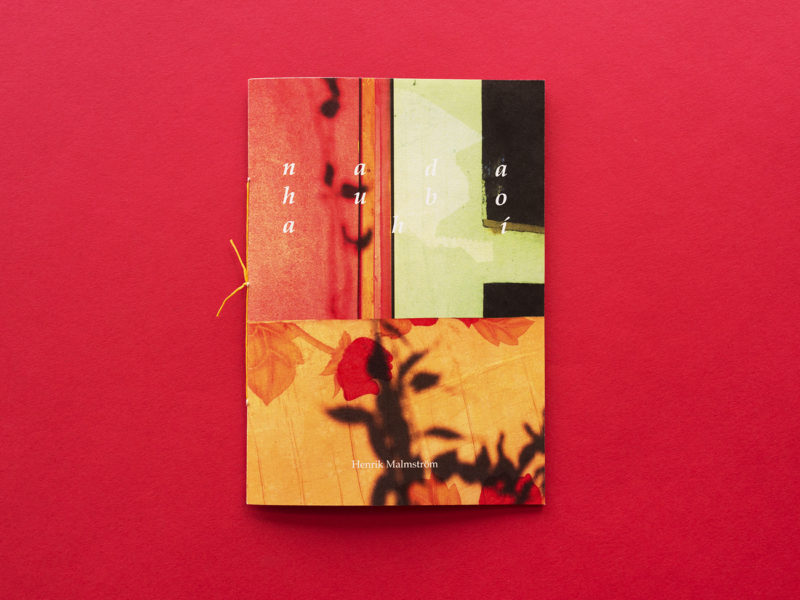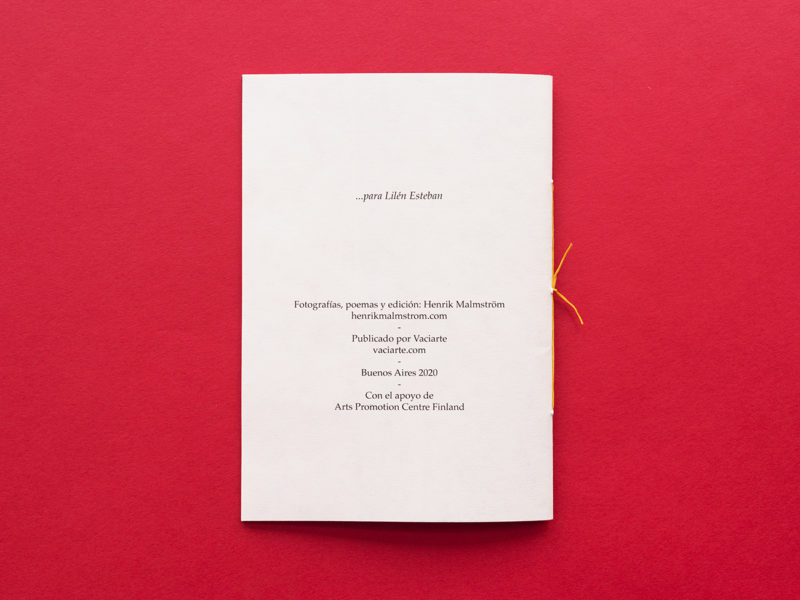 Booklet
Design: Henrik Malmström
Poems: Henrik Malmström, untitled poems
Publisher: Vaciarte, Buenos Aires
Edition: Unlimited
Printing: Cooperativa El Zócalo, Buenos Aires
Binder: Henrik Malmström
Binding: Three-hole pamphlet stitch
Pagination: 24 pages (10.5 x 14.8 cm)
Illustrations: 10 color images
Photographed: February – October 2019
Published: September 2019
Order (15 € / incl. Shipping Worldwide)
–
Synopsis
There Was Nothing There – memories of a trip in Southeast Asia … for Lilén Esteban.
The poems and photographs were made during a trip in Southeast Asia in the year 2019.
–
The Portable Document Format of this publication can be downloaded, printed, and shared with others as long as the authorship is credited and there is a link back to the website of the author. This publication cannot be altered in any way or used for commercial purposes nor be displayed or exhibited without the consent of the artist.
CC (BY-NC-ND) / Henrik Malmström
–