Pissoir am Hansaplatz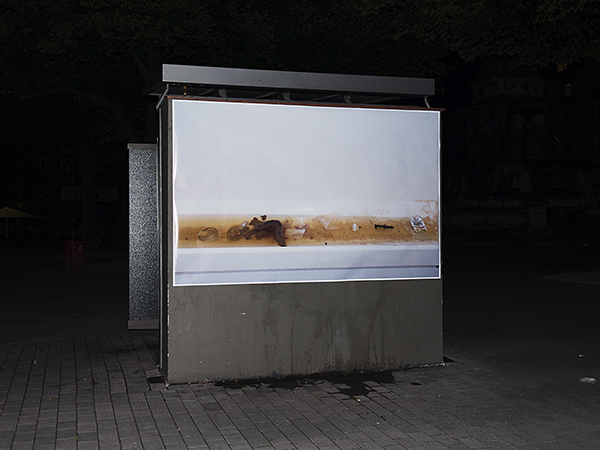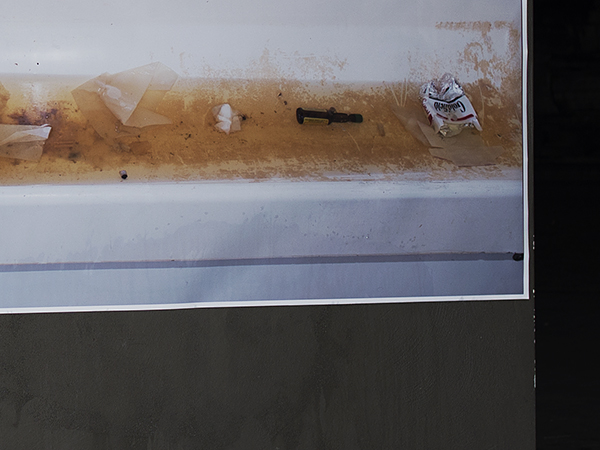 Urban intervention
Intervention: Inkjet print mounted on public urinal
Print: Pissoir am Hansaplatz. 2014 (210 x 140 cm)
Printed and Mounted: June 2014
–
Synopsis
One of the City of Hamburg´s failed attempts for cleaning up the Hansa Square was to build a public
urinal. The urinal was built in the corner of the square in front of a newly renovated apartment building.
Malmström´s site-specific installation shows us an interior image of the urinal, mounted on the outside.
To perceive the work, the artist wants the public to get close. Thus highlighting the intersection
between the senses of sight and smell.
–