OK Cloth Shop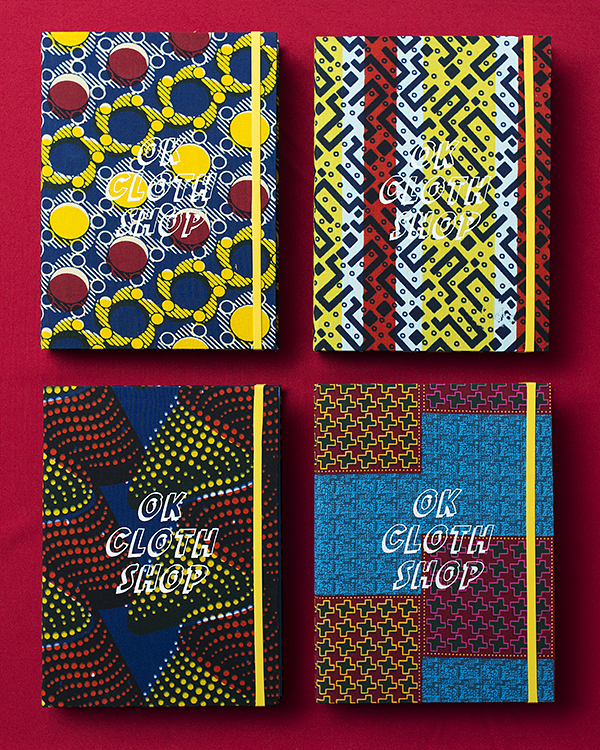 4 different handbound hardcovers with stapled pages / Digital print / Edition of 375 / 200 color
images / 200 pages / 19 x 26 cm / Signed & Numbered / Photographed: 2011-14 / Published by
Kominek Books (June 2018)
Order (115 € / incl. Shipping Worldwide)
–
Collectors Edition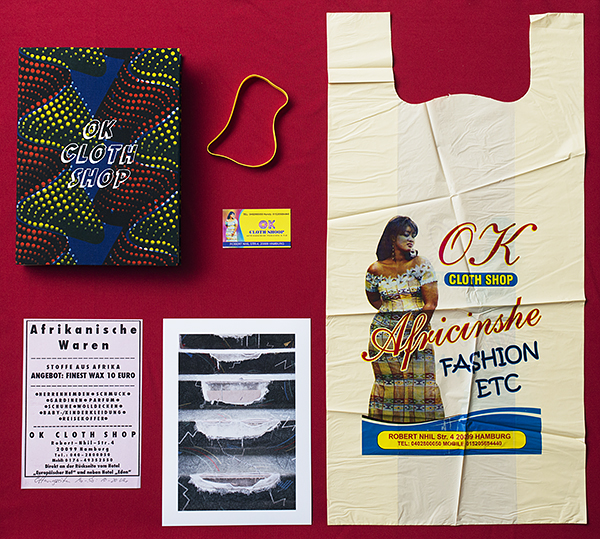 4 different handbound hardcovers with stapled pages / Digital print / Edition of 10 / 200 color
images / 1 inkjet print (16 x 26 cm) + original OK Cloth Shop Plastic Bag + promo material /
200 pages / 19 x 26 cm / Signed & Numbered / Photographed: 2011-14 / Published by
Kominek Books (June 2018)
Order (275 € / incl. Shipping Worldwide)
–
Synopsis
Documentation of the OK Cloth Shop and its owner – Muhktar – in St. Georg, Hamburg.
–
Past Exhibitions
FoLa Photobook Award (G) / Fototeca Latinoamericana / December 6 – 9, 2018
Triennial of Photography Hamburg (G) / June 7 – 10, 2018
–
Download PDF
The Portable Document Format of this publication can be downloaded, printed and shared with others as long as the authorship is credited and there is a link back to the website of the author. This publication cannot be altered in any way or used for commercial purposes nor be displayed or exhibited without the consent of the artist.
CC (BY-NC-ND) / Henrik Malmström
–